Johnny Autin
CREATIVE DIRECTOR - HE/HIM
Johnny is an established dance leader and award-winning choreographer working mainly as a contemporary dance and physical theatre director, with over 15 years of experience with professional, community and educational dance projects.
As a dance maker Johnny has been commissioned to create new work with partner organisations including Arts Connect, Dance Hub Birmingham (Artistic Commission 2018), British Council, Arden School of Theatre in Manchester (In Extremis 2018, Queer Words 2019), Sampad Arts, Macerata Opera Festival (Italy) & Muda Africa in Tanzania (Mawimbi 2020, La folie des passion 2019). He is Associate Artist at Midlands Arts Centre – MAC and Artist in Residence with DanceXchange. Johnny is a dedicated trustee on the board of Dancefest, Worcester.
Johnny has successfully developed and delivered several publicly funded projects undertaking 6 UK tours, winning several awards and accolades including 'Best Show of The Festival' 2015 & 'Best Mise-En-scene' Awards in 2018. His mission is to inspire, educate & instigate positive social changes by delivering world-class arts activities to communities, in theatres, outdoors & non-traditional spaces.
Annalise Cowan
ASSOCIATE PRODUCER - SHE/HER
Originally from Birmingham, Annalise graduated from Coventry University in 2018 with a Bachelor of Arts with Honours First Class in Dance with Professional Enhancement. She joined Man Made Youth Company in 2015 as a participant and since then, has performed for Birmingham Opera Company, Gaby Agis, Mercurial Dance and more recently 'sirenscrossing' by Carolyn Deby in 2019. As a dance maker, Annalise choreographed and produced a solo 'Ecstasy' for the Follow Me Out Festival 2018 in Coventry. Internationally, Annalise has taught and performed at the Ryan International Children's Festival in Bangalore, India in 2018. 
From early on in her career, Annalise has worked with Autin Dance Theatre on several of their national and international tours, starting as a Creative Intern in 2016 to now working with the company as Associate Producer, as well as supporting projects and programmes for DanceXchange, Man Made Youth Company and Ascension Dance Company. These have included young people's programmes, community projects, outreach workshops and platform events. More recently, Annalise produced a digital event called '2 Metres Closer' in July 2020 as part of Beatfreeks Southside Producers.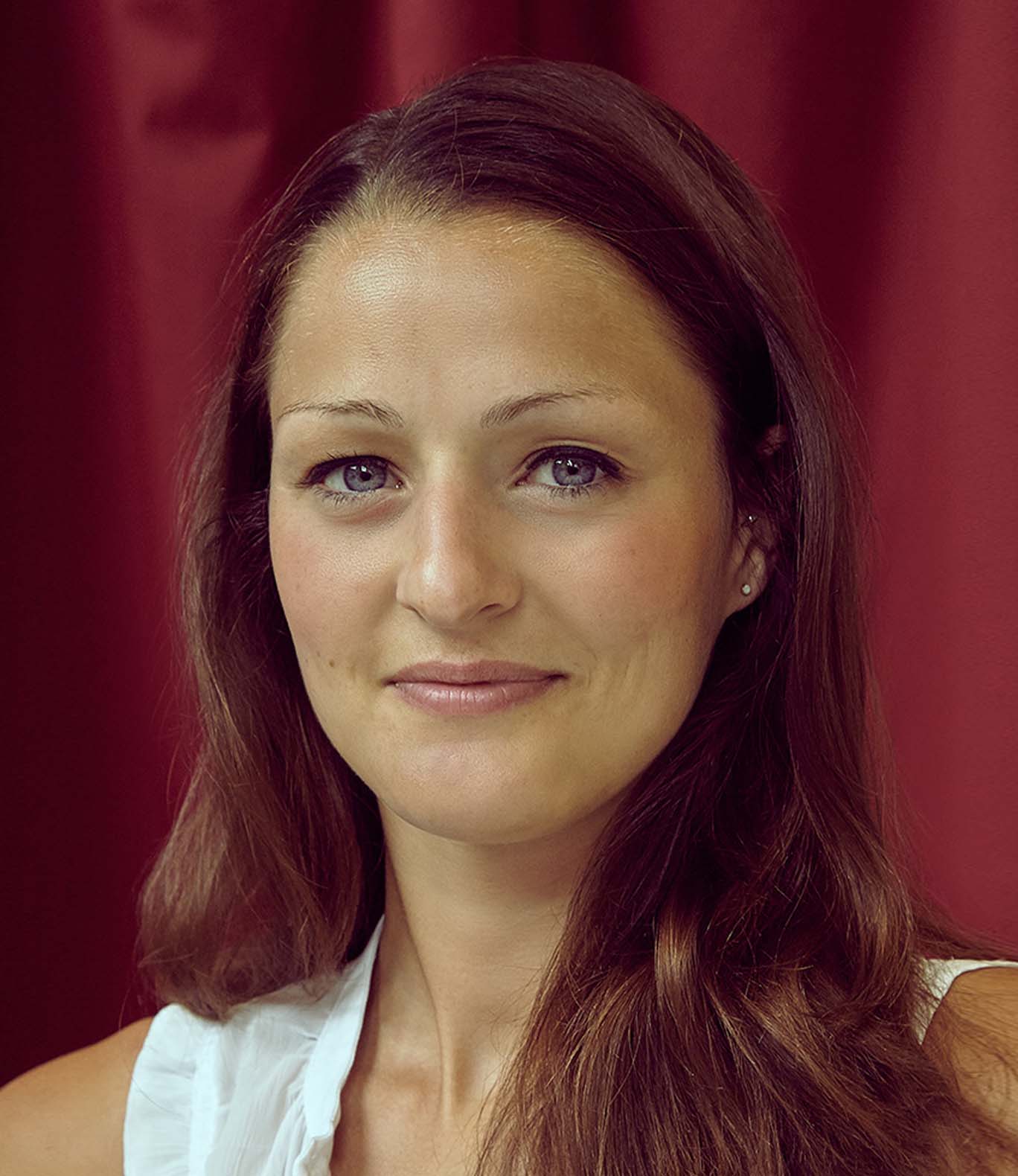 Kirsten Tranter
LEARNING & PARTICIPATION - SHE/HER
Kirsten is passionate that dance and art is for everyone, whether that be as a participant, an audience member or a maker.  Her ambition is to provide quality experiences accessible for all, and very much see's her role as a connector working with professionals, young people and communities to provide platforms of expression, opportunities to share, and experiences to inspire people to see a different world around them. Kirsten is an Independent Producer and Project Manager, specialising in dance and movement, however she has worked on a number of cross art projects and programmes. She works on a freelance basis with a range of individuals and organisations, and works on an on-going regular basis with Autin Dance Theatre as their Learning and Participation Manager. 
Kirsten trained in Contemporary Dance at DeMontfort University leaving with a first class degree. Her early experiences saw her teaching in community and educational settings, alongside performing. Since then she has worked in numerous roles in dance agencies Dance4 and DanceXchange (now Fabric), and at Mac Birmingham, working on many projects and programmes both regionally and nationally, supporting professional artists, producing and managing training programmes, regular class programme, building relationships to support dance development in areas of need, and producing community and young peoples events and programmes of work. Kirsten also likes to mix her passion for culture and dance, and spent 7 months teaching dance in Shanghai, China, to young people and adults from all over the world.  
As a freelancer Kirsten loves to work with lots of different people, share her passion for dance and the arts, and support people's potential from very first experiences through to making and touring professional work.
Paulina Ozynska
CREATIVE CONTENT DESIGNER - SHE/HER
Paulina Ozynska is a creative content designer and an admin for AutinDT but always a passionate photographer as her main profession.
She started her freelance practice after graduating from BA in Visual Communications at Birmingham City University focusing on experimental photography and various methods storytelling.
Followed with another adventure during her Masters degree in MA Future Media – Digital Advertising and Marketing from Birmingham City University. Always excited to dive into creative strategy and develop ideas into many great projects.
Jim lives in Birmingham and currently doing an internship with Johnny and Autin DT. He is hoping to use this experience as a stepping stone into his professional career and formal training. Jim has been dancing for around 4 years and for most of that time he was a part of Johnny's Man Made Youth Company. This allowed him to explore dance in a different way and pushed him to wanting a professional career.